Thursday, October 1, 2015
Simons Bitzer & Associates, in partnership with Allstate Insurance, Rainmakers, Synergy Consulting, and Avancos, will host the 2015 Business Symposium. Business owners and executives from small to medium sized businesses will not want to miss this dynamic learning opportunity. Local successful business owners will share words of wisdom of what to do and what not to do in order to grow your business. Click on the Agenda to see our speakers and topics.
Proceeds from this event will go to help the Goodwill Industries of Central Indiana-Nurse Family Partnership. Nurse-Family Partnership® is a voluntary home visiting program for first time mothers who are committed to giving their babies the best possible future. The program is based on 30+ years of research and is designed to assist new mothers with parenting, anticipating and adapting to baby's changing needs, mentoring for school and work, connections to a support network and referrals to community resources. For more information, or to make an online referral, visit: goodwillindy.org/nfp.
In addition, the following vendors will have information available to help your business be more efficient in the payroll department, assist with email marketing, attract more customers through custom gift referral programs and aid in financial planning: APS Payroll, Delivra and Indy City Gift Baskets, Promise Advisory Group-Voya.
For more information, contact Lisa Rollings, Director of Business Development and Marketing for Simons Bitzer & Associates. 317.782.3070 or via email at lrollings@simonsbitzer.com.
[tabs]
[tab title=Conference Info]
Business Symposium
Date : Thursday, October 1, 2015
Time : 7:30 a.m. – 12:15 p.m.
Location :      Indiana Wesleyan University Indianapolis Conference Center
      3777 Priority Way South Drive
      Indianapolis, IN 46240
[/tab]
[tab title=Speakers]
Speakers
Keynote Speaker

Danny O'Malia has spent a lifetime in and around the retail grocery business. He began learning about Customer Service from the master, his late father Joe O'Malia, at the age of 8, when Joe owned a small grocery store in Broad Ripple that actually failed. Later he worked part time for his dad at Preston's at 71st and Keystone and, starting in 1966, at O'Malia's. Danny became involved in many aspects of the business gradually. Everything he learned had CUSTOMER SERVICE woven into it.
Danny served as President of O'Malia's from 1986 through 2006, the last 5 years as part of Marsh Supermarkets. He brought this lifetime of customer service experience to Trustpointe in 2007 to spread the gospel of building a Culture of Service to as many companies as possible. In 2009, he has added keynote speaking to his customer service training programs and started his own company, Indy's Trusted Servant.
You may learn more about Danny by going to his website at www.indystrustedservant.com.
Michael Reynolds is President/CEO of SpinWeb – a digital agency located in Indianapolis, IN. As an Inbound Marketing Certified Professional, Michael regularly blogs, publishes educational industry content, and speaks at conferences around the country covering topics like business strategies, inbound marketing, and technology. Michael started his business out of his college dorm room twenty years ago. In addition to his obsession with marketing and technology, Michael devotes part of his brain to ballroom dancing and classical music. Prior to earning degrees in both Cello Performance and Management Information Systems from Ball State University, Michael studied the cello with a real live Klingon and still plays regularly in church and the occasional chamber music gig.
Michael is firmly in defense of using only one space after a period and enjoys playing tennis, cycling short distances very slowly on the Monon Trail (usually on the way to Bazbeaux Pizza), traveling with his beautiful wife, and eating lots of sushi.
You may learn more about Michael and his company by visiting his website at www.spinweb.net.
Jon Wright is the Chief Technology Strategist for Core Managed. Prior to joining Core Managed, Jon founded a national direct marketing firm and grew it to 2 million dollars in annual sales utilizing state of the art technology and automation.
Throughout his career he has used technology to improve the bottom line of the companies he ran, and Core Managed has been doing the same for its clients for almost 4 years. In his role at Core Managed, he's responsible for business development, systems design, and managing the growing team. Jon is a gift speaker with a ton of knowledge to share.
You may learn more about Jonathan and his company by going to www.itindianapolis.com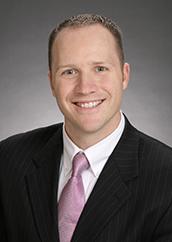 Brett Walderbach Regional Wholesaler with Voya Financial.
As Regional Wholesaler with Voya Financial, Brett specializes in equipping advisors with the tools to help clients grow, protect, & enjoy their retirement dollar. He has spent two years where he has worked as a Sales Support Specialist, Internal Wholesaler representing fixed index annuities, variable annuities, and our Mutual Fund Custodial account.
Prior to Joining Voya in 2013, Brett spent 10 years with U.S. Cellular where he held numerous roles as Sales Consultant,  Store Manager,  Account Executive, and Area Sales Manager.  Through his career Brett has been able to build strong relationships and helped develop successful plans that have led to continuous success in sales.   While working at U.S. Cellular and being husband and a father, Brett earned his Bachelor's Degree from Upper Iowa University in Business Management.
Visit Voya's website at www.voya.com.
Dave Hickman is currently President and one of the original co-founders of Avancos; a global Talent Solutions firm specializing in improving hiring outcomes through Talent Intelligence, Talent Pipelining, Talent Acquisition, and Strategic Consulting. Mr. Hickman has been a leader and global speaker in the Talent Solutions industry for more than 18 years, primarily providing small and midsize companies the insight, trends, and options to accelerate hiring, improve retention, and reduce the risk of bad hires within a competitive market. With over 12,000 hires, Mr. Hickman and his team provide a strategy and execution blueprint to support client profitability & growth.
Prior to leading Avancos, Hickman worked for a top ten talent acquisition firm, co-founding and leading their BPO division to explosive growth over a three year period. While holding various positions including large account sales, operations, and management for 11 years, Hickman was acknowledged as a performance driven thought leader, recognized as executive of the year and a consistent top ten performer 10 of 11 years in a competitive field of 1100 offices.
Follow Avancos on Twitter at @AvancosGlobal. Visit the Avancos website at www.avancos-global.com.
[/tab]
[tab title=Panel Speakers]
Panel Speakers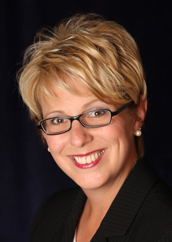 Erin Smith is co-owner of Spotlight Strategies, a marketing solutions firm specializing in print, apparel, promotional product and signs. Her strong commitment to Hoosier values and business would lead you to believe she is a native of Indiana. Her impact and influence has been remarkable in the 13 years she has called central Indiana her home.
An accomplished health care administrator turned business owner, Erin brings rare behavioral expertise to the world of small business. With a Master's degree in social work, and a thriving business she is a sought after advisor, coach and mentor to many of Indiana's small business owners and support associations. Erin demonstrates unwavering commitment and facilitates profitability to any organization to which she directs her time and talent, and is successful in motivating and empowering people whether supporting a cause or building a company.
Follow Spotlight Strategies on Twitter @spotlight3434. Visit her company website at www.spotlight-strategies.com.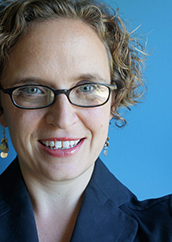 Dana Harrison is the owner and principle of Synergy Consulting Services, which drives business results by building organizational health and resolving performance challenges.
Before launching Synergy, Dana was the Director of Talent Acquisition & Leadership Services at ADVISA, a management consulting company based in Carmel, IN. There, she was responsible for the standardization and development of more than 30 services, including launching their coaching practice and overseeing the development of a year-long leadership development program. Dana's clients have ranged from start-ups to multi-national companies in the Fortune 200 and included businesses in healthcare, technology, manufacturing, non-profit and professional services. Dana is very gifted in working with people.
More about Dana and Synergy Consulting Services is at www.synergycs.net. You can follow her on Twitter @danasynergy.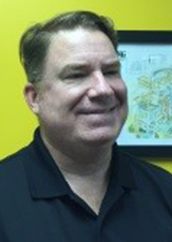 Brent Shopp is the VP of Strategy and Delivery for Avancos. In this role he oversees Delivery of all of the Avancos service lines globally. As one of the architects of Avancos' Advanced Insight Talent Intelligence product, Brent is constantly striving to create new methods and technologies that will allow Avancos' Clients' to make better strategic Talent Acquisition and Workforce Planning decisions. In today's data driven world, the volume, speed (both structured and unstructured), and accuracy of data provides the world with an unprecedented opportunity to make more informed strategic decisions.
Brent has more than nineteen years of experience in strategic Talent Acquisition and Human Capital Consulting. With this proven experience and expertise, he has been able to leverage and create innovative sourcing and competitive intelligence methodologies that are seamless within the talent acquisition life cycle. By aligning talent acquisition effort with the demand of the organization, companies can achieve their goals faster and in a more strategic manner.
Follow Avancos on Twitter at @AvancosGlobal. Visit the Avancos website at www.avancos-global.com.
Lori Casson is the Executive Director of Dayspring. She is an Indianapolis native and has dedicated her life to working with the disadvantaged in the community. She began studying Pharmacy but soon realized that her passion was with assisting the less fortunate and changed her career objective to Psychology. Lori earned a Bachelor's degree in Psychology from Purdue University and a Master's Degree in Social Work from Indiana University.
Lori has worked with the homeless for over 22 years. She began her work at Horizon House, a day center for the homeless. In 1995 Lori served as the Housing Director for Dayspring Center. She left Dayspring in 1997 to develop and oversee the Supportive Housing Program (for homeless families) at Westside Community Development Corporation. There she remained until her return to Dayspring in the fall of 2005.
Visit the Dayspring website at www.dayspringindy.org
[/tab]
[tab title=Agenda]
Agenda
7:15 AM-8:00 AM – Hot Breakfast Served
7:45 AM-8:00 AM – Opening & Introduction of the Nurse Family Partnership Charity
Simons Bitzer & Associates -Welcome by Greg Simons, Principal
Nurse Family Partnership Introduction by Sherry Matemachani
Room # 108/110
8:00 AM-8:50 AM – Secrets of Advanced Social Media Advertising
Michael Reynolds, President/Owner of Spinweb Marketing Firm
Recent changes in social media sites like Facebook and LinkedIn mean that your business needs to adapt to stay competitive. It's no longer enough to just "post a few times a week."
We'll cover advanced topics like:
• How to pinpoint and retarget the right people with custom audiences
• How to structure social ads and track the effectiveness of your campaigns
• How to use audience demographics to bring new visitors to your website
…and everything you need to know to take your social media program to the next level. Following this presentation, you will be able to implement this system immediately and start feeling good about your your social media advertising.
Room # 108/110
8:50 AM-9:00 AM – Break: Vendors Open & Refreshments available
9:00 AM-9:50 AM – Three Break Out Sessions
1 – Technology: Connecting a Mobile Workforce – an Office 365 Overview
Jonathan Wright – Chief Technology Strategist – Core Managed
Get a handle on all of the moving pieces that makeup Microsoft's Cloud Offering and learn how small businesses are moving to the cloud and shedding unnecessary on premise infrastructure. We'll go over each component and the productivity benefits briefly, and send you with a quick reference to the products, technologies, concepts, and acronyms that make up the Office 365 landscape.
Room # 104
2 – Connecting with your Employees -Help Them Save for Retirement with a Smart Solution

Brett Walderbach – Regional Manager, Voya
Learn about a smart SEP and SIMPLE IRA Solution for employers to help provide your employees a smarter IRA solution that will give them more options to save for retirement. These solutions will help the business owner be a super boss in the eyes of their employees while reducing burdens on the small to medium sized company.
Room # 106
3 – How to Remove the #1 Barrier to Growth…People!
Dave Hickman – Co-Owner, Avancos
The sizzling talent market is impacting your ability to find talent and grow your business. So why are so many companies still approaching talent acquisition like it's 1999? Find out what has changed, where talent will be and want in the future, and how to build the building blocks for a Talent Factory.
Room # 109
 9:50 AM-10:10 AM – Break: Vendors Open & Refreshments available
10:10 AM-11:10 AM – Panel Discussion Led By Erin Smith, Co-Owner, Spotlight Strategies:
Erin Smith will lead the panel in a discussion about dealing with talent issues and customer service. The audience
will be able to submit questions for the second half of this session.
     Dana Harrison, President, Synergy Consulting Services
     Brent Shopp, Co-Owner, Avancos-Talent Solutions
     Lori Casson, Executive Director, Dayspring Center
Room # 108/110
11:10 AM-12:00 PM – Key Note: Connection With Customer Service-Going Beyond To Make A Great Impression
Danny O'Malia, President of O'Malia Grocery Chain 1986-2006
Danny will discuss several key factors for connecting with customers which he learned from working in every aspect of the O'Malia Grocery Store Business. His degree and experience in education make him a gifted speaker who is easy to learn from.
Room # 108/110
12:00 PM-12:10 PM – Closing & Recognition of Sponsors
Room # 108/110
[/tab]
[tab title=Register Now]
REGISTER NOW!
[/tab][/tabs]